Watervilla Excellent Amsterdam
Watervilla Excellent is an inspiring location in the hotspot of the Amstel Quarter in Amsterdam. This location can be booked for meetings, brainstorming sessions as well as individual psychedelic sessions. Read on here to learn more about the location, accessibility & hotel tips.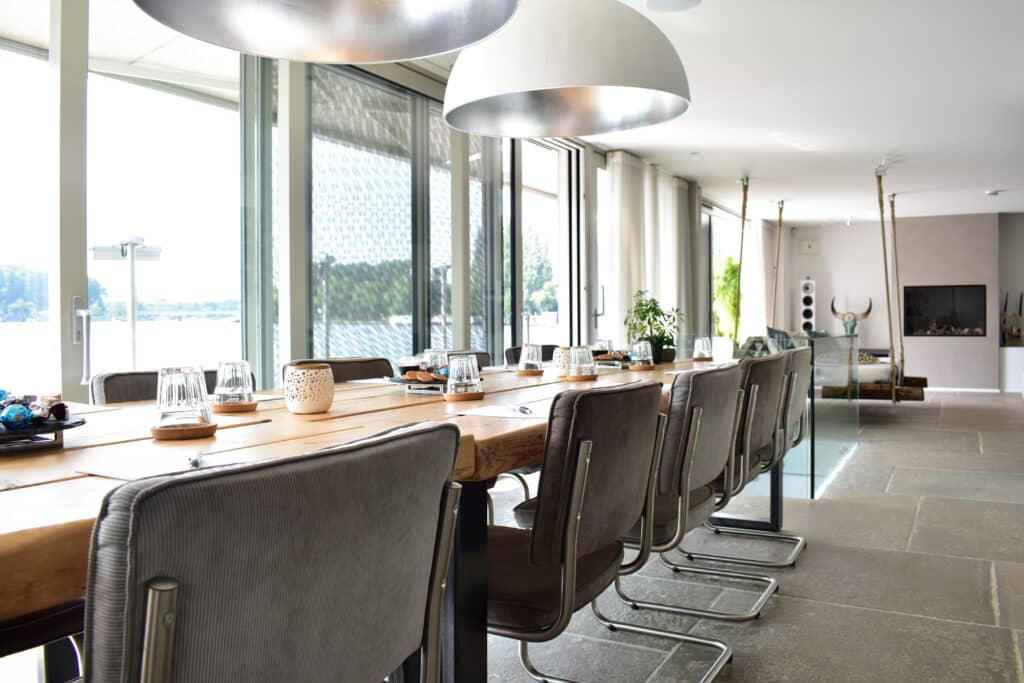 The Watervilla is finished to a high standard and very tastefully decorated. The modern look and warm atmosphere will make you feel like you are in Ibiza! A real eye-catcher is its 21 meter long window with a panoramic view over the wide stretch of the Amstel river. In your personal space you will undergo your session in peace and safety.
Address and accessibility
The full address, which can be visited by appointment only, can be found via the images/links below. The full address is:

Watervilla Excellent
Omval 36
1096 AB Amsterdam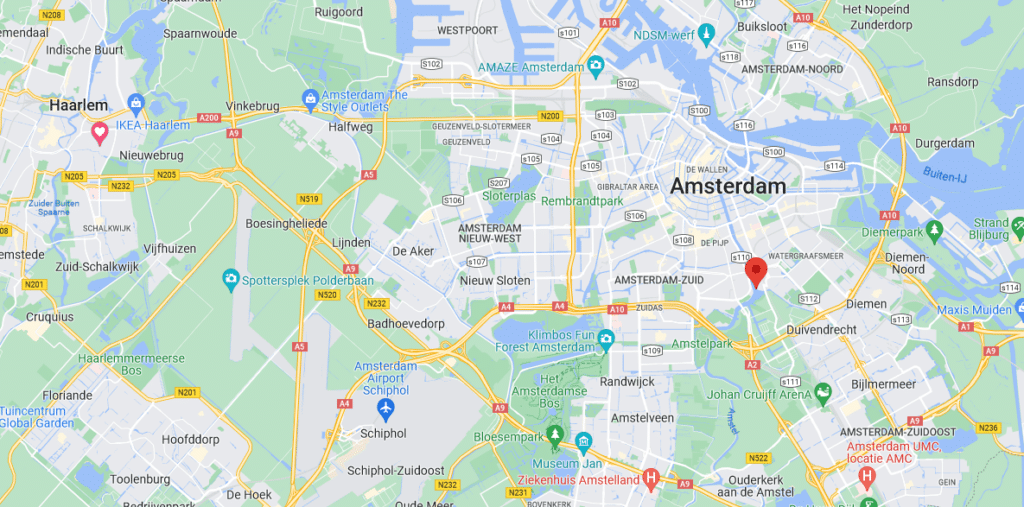 At 6 minutes walking distance from Amsterdam Amstel station and subway station Spaklerweg - within 5 minutes from the A1 and A2 - Ample parking: parking in front of the door or nearby. Within a few minutes walking distance there is also a large parking garage ( Parkbee De Lofts ) .

Overnight
For sessions at the Watervilla Excellent location, an overnight stay is not possible. The sessions last about 4-8 hours depending on the dosage. It is not possible to drive immediately after the session. It can take up to 6 hours before the after-effects disappear. We therefore advise you to be picked up, use public transportation or book a hotel in the neighborhood where you can spend the night.

There are several hotels within walking distance in the neighborhood.
Meininger hotel
Mercure hotel
Van der Valk hotel
Bastion hotel
Hotel V
Psychedelic sessions at this location
At this location, we offer the psychedelics and dosages listed below.
The rates below for psychedelic sessions at Watervilla Excellent are the prices per person (euro) and are all-in rates that include:
The trip therapy personal preparation (intake & advice by mail)
Personal contact with Linda in preparation for your session
Psychedelic session
Psychedelics (psilocybin to high dose)
Experienced guidance from Linda
Aromatherapy during the session
Meal after the ceremony
Telephone integration call 
| | | | | |
| --- | --- | --- | --- | --- |
| Psychedelic session | | Duration (hours) | Price (euro) | |
| Low-dose psilocybin | | 5-6 | 750 | |
| Medium dose psilocybin | | 5-7 | 850 | |
| High dose psilocybin | | 6-8 | 975 | |
On Saturdays, there is a weekend surcharge of 100 euros on the total amount
Supervisors available at this location
At this location you can book a session with Linda. You can read more about Linda at the following link.
Booking a session
Use the form below to book a session at the Watervilla Excellent location in Amsterdam. At the psychedelic sessions at this location you will be expected around 10:30 in the morning.