Inhoudsopgave truffel ceremonie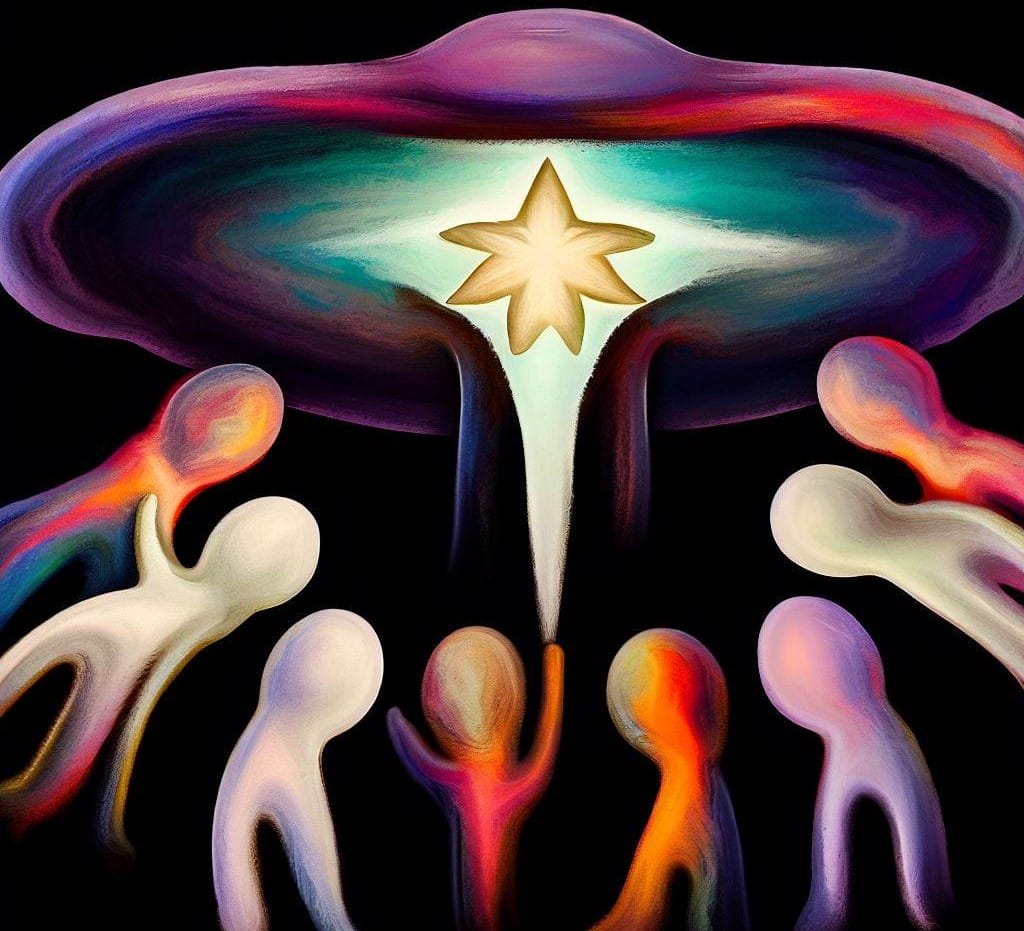 The magical truffle ceremony
A truffle ceremony can have different names such as "psilocybin ceremony," "magic mushroom ceremony," "magic mushroom ceremony," or simply as a "plant medicine ceremony." In the Netherlands, we mainly call this truffle ceremony because only the magic truffle, which contains psilocybin, is legal. We provide a safe and comfortable environment where you as a participant can experience the powerful experience, insights and therapeutic effects of truffles.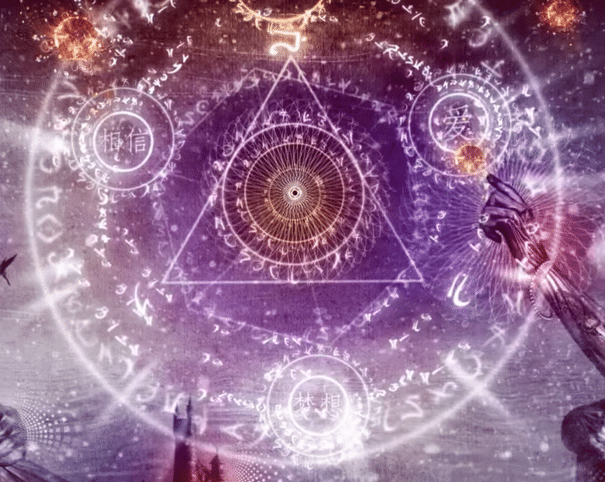 The effects of the truffle/psilocybin
Psilocybin is a psychoactive substance found in magic truffles. It has several effects on the brain, including an increased sensation of connection with the environment, changes in perception and disruptions in the sense of time. The substance works by binding to serotonin receptor sites in the brain, specifically the 5-HT2A receptor. This leads to a change in stimulus processing and neurochemistry. These changes are mainly responsible for the euphoric and hallucinogenic effects. For a detailed explanation of how psilocybin works and what you can use it for can be read through the following page.
The additional support in Trip Therapy
We offer more than just the truffle ceremony. In addition to the ceremony itself, we offer standard pre- and post-ceremony care. Prior to the ceremony, each client receives personalized advice based on the intake and the client's goal. Furthermore, preparation can minimize any anxiety or uncertainty by improving neurochemistry with nutrition and/or supplements. After the ceremony, an integration talk can be held to process the experience and integrate it into daily life. All in all, this is our approach:
Screening for safety based on intake
Nutritional advice in preparation for the truffle ceremony
Supplement recommendation to improve neurochemistry
Video and reading suggestions that can come to life during the session
Small assignments that can help prepare for the session
Time to get acquainted and unwind
A group theme which can support goal setting
Small groups so there is room for group feeling AND:
Taking space for yourself is possible by temporarily withdrawing into separate cabins
Experienced supervision with always at least one supervisor for every four participants
Food and drinks are included and are mostly healthy
The overnight stay is included by default but not required
Any breakfast is included
Post-session tips will be sent by email
An integration talk a few days after the ceremony
Psiloflora or truffle ceremony
Vanaf juni 2023 kan er bij elke truffel ceremonie gekozen worden voor psiloflora én andersom. Als klant kan je dus op het laatste moment kiezen of je gebruik wilt maken van psiloflora (passiebloem) als toevoeging op je truffel ceremonie. Er gelden wel wat extra contra-indicaties voor psiloflora zoals het gebruik SSRI en SNRI. Wij kunnen middels de intake beoordelen of psiloflora geschikt is. De toevoeging van de passiebloem kan de effecten van de truffels een beetje sterker maken en verlengen. Verder kan er door de passiebloem een meer ontspannen mindset ontstaan waardoor de trip makkelijker wordt. Meer informatie over de psiloflora ceremonie is te vinden via de link.
With psiloflora, it is mandatory to adhere to a tyramine-restricted diet a week in advance to avoid chances of side effects. Read the page below for more information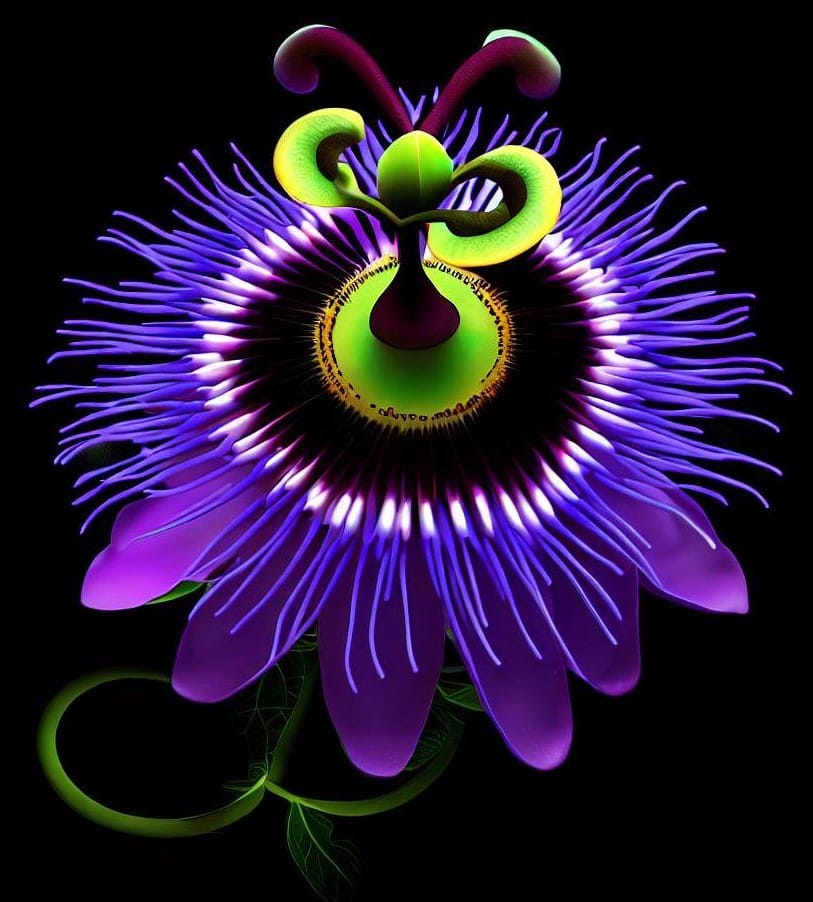 To ensure the safety and effectiveness of our truffle ceremony, it is mandatory for every participant to complete the intake first. The intake is a questionnaire in which we can assess your medical and psychological background and any medication use for safety. With this we can determine if the truffle ceremony is suitable for you, and if necessary take extra precautions.

By completing the intake you give us a better picture of who you are and what you can expect from the truffle ceremony. In doing so, we want to ensure the quality of our service, and tailor the experience to your personal needs as much as possible.

So before you can participate in a truffle ceremony or psiloflora ceremony, we ask that you first complete the intake. This is an important step in ensuring a safe, responsible and enjoyable experience.
Truffel ceremonie en thematiek
We hangen een thema aan elke truffel ceremonie. Deze thema's zijn vrij te interpreteren en geven een extra dimensie aan de psychedelische ceremonie. Gedurende de week voor de truffel ceremonie sturen we naar elke deelnemer video en/of leessuggesties die met het thema te maken hebben en dienen als kickstarter voor het inleidende gesprek voor we beginnen met de daadwerkelijke ceremonie. Deze thema's kan je vrij inzetten voor je persoonlijke doelen en ze geven ruimte om verbinden met de andere deelnemers.
Agenda truffle ceremonies
Psilocybin ceremony
Psychedelic Loft Schiedam
Psiloflora ceremony
Psychedelic Loft Schiedam