What is psiloflora?
Psiloflora is een combinatie van de woorden psilocybine of psilocine met Passiflora incarnata (passiebloem). Psiloflora is dus een mix van psilocybine houdende magic truffels of paddo's en de passiebloem. De psychedelische effecten komen op conto van psilocybine en psilocine terwijl passiebloem de trip verlengt, verdiept en helderder maakt met een rustgevend effect. De licht MAO remmende werking van passiebloem zorg er tevens voor dat ook andere psychedelische moleculen, die aanwezig zijn in magic truffels, alsnog kunnen worden opgenomen en actief zijn waardoor de ervaring gedeeltelijk anders is.
Read more about the beneficial power of passionflower here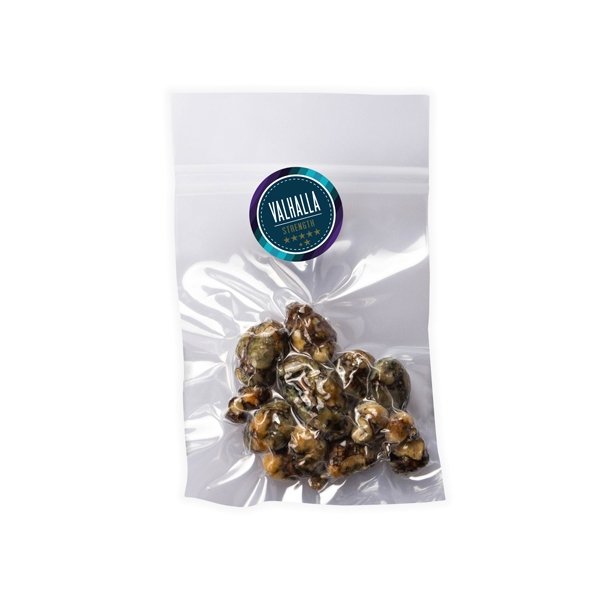 What is the extended psiloflora ceremony?
During the extended psiloflora ceremony, we use even more consciousness altering plants to make the experience even more special. The synergy of these flowers/plants is carefully chosen and we can adjust based on what we deem necessary for you. The complementary ingredients ensure that this trip has a euphoric and calming character, while the psychedelic effects are highly visual. Also, buildup of psychedelic effects is slow in the beginning which allows getting used to the psychedelic state.
De extended psiloflora ceremonie bestaat uit meerdere drink momenten gedurende de eerste twee uur van de ceremonie. De eerste thee is rustgevend en heel licht psychedelisch. De laatste thee is de psilocybine thee en die hebben we aangevuld met vitaminen en mineralen. De eerste echte goede psychedelische effecten ontstaan pas na twee uur en houden zo'n 6 tot 8 uur aan terwijl de piek zo'n 2 uur duurt.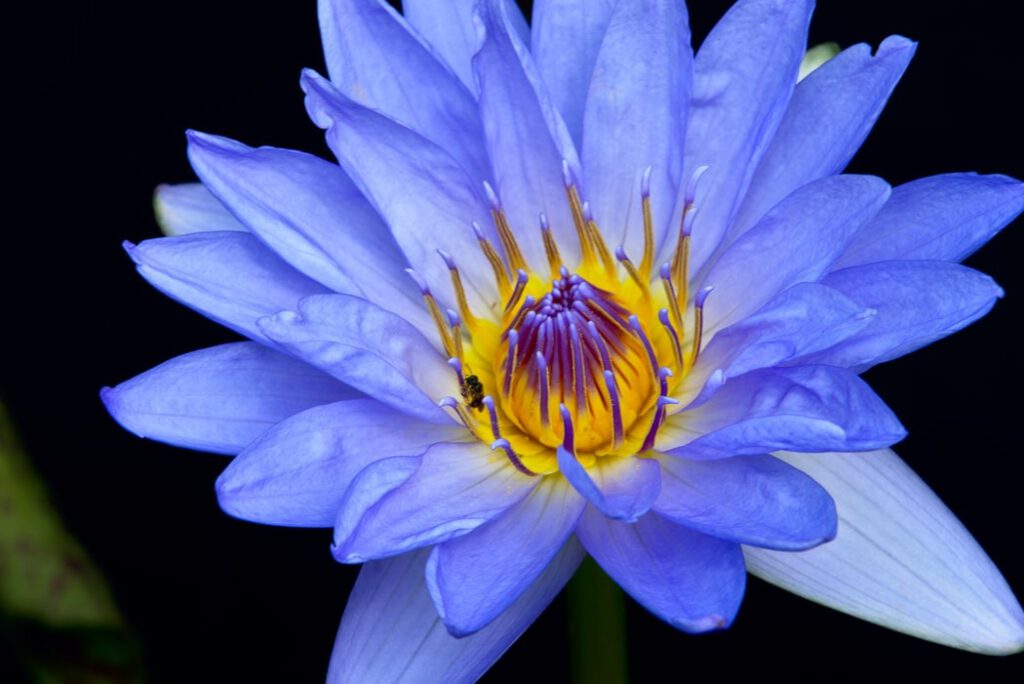 Who is it suitable for?
Because of the prolonged duration of the psychedelic effects it is advisable to already have some experience with psychedelics. If you have no experience with psychedelics then you can still participate but then the advice is to take less of the psilocybin tea and if desired to take a possible second psilocybin tea an hour after ingestion. If fear plays a major role then it is advisable to start with a low dose or medium dose truffle ceremony.
Please see below our advice for suitability to participate in truffle and/or psiloflora ceremonies.
| | | | |
| --- | --- | --- | --- |
| Truffle ceremony | Trip level | Duration (h) | Eligibility |
| Low dose | 1-2 | 2-3 | Beginner |
| Medium dose | 3-4 | 3-5 | Beginner |
| High dose | 4-5 | 4-6 | Some experience |
| Heroic dose | 5 | 5-8 | More experienced |
| | | | |
| Psiloflora* | 4-5 | 5-8 | Some experience |
| | | | |
| Extended psiloflora** | 4-5 | 8-10 | Some experience |
Why participate?
The reasons for participating in an extended psiloflora ceremony vary with the reduction of depression, anxiety and burnout being the most often said. Other reasons include self-development, spirituality and curiosity. What we do know for sure is that no matter what reason is stated beforehand, that something always happens that gives the trip a therapeutic character.
The extended psiloflora ceremony is a superlative to regular truffle ceremonies and psiloflora ceremonies and offers a deepening of psychedelic healing powers.
Contra indications
There are a number of medications, physical and psychological conditions that do not go well with psychedelics or other natural products we use. The contraindications for the extended psiloflora ceremony are more extensive than just the truffle ceremony and are the following.
These are the physical contraindications:
Zwangerschap
Kidney diseases
Diabetes
Epilepsy
Neurological disorders
High blood pressure
Hart- en vaatziekten
Hersenbloedingen
Adrenal
Abnormal blood cells
The following are the mental contraindications:
Schizofrenie
Psychosis
Borderline
PTSD
Andere zware psychische aandoeningen
The following medications should be tapered in consultation with the person who prescribes them for you and should not be taken for one month before the psilohuasca ceremony until 7 days after the ceremony:
SSRi: citalopram (Cipramil®) – escitalopram (Lexapro®) – fluoxetine (Prozac®) – fluvoxamine (Fevarin®) – paroxetine (Seroxat®) – sertraline (Zoloft®) etc…
SNRi: Venlafaxine (Efexor) - Duloxetine (Cymbalta) etc....
TCA: mitriptyline (Tryptizol®) - clomipramine (Anafranil®) - imipramine - nortriptyline (Nortrilen®) etc....
Benzodiazepines: oxazepam (Seresta), - diazepam (Valium) - alprazolam (Xanax) etc....
The following medications should not be taken during the 3 days before and 2 days after psilohuasca ingestion:
Anti-asthmatic agents
Drugs for high blood pressure: (methyldopa, guanethidine, reserpine)
Buspiron
Levodopa
Opoids (especially dextromethorphan (found in cough syrup, among others), tramadol!) morphine and codeine
Drugs for colds, stuffy nose and cough medicines (if they contain dextromethorphan or sympaticomimetics ) (Otrivin® and others)
Sibutramine (anti-obesity drug)
Sympaticomimetics.(amphetamines, cocaine, methylphenidate (Ritalin®, Concerta® and Equasym®), dopamine, adrenaline, norepinephrine, isoproterenol)
Do not take any of the drugs listed below at least 7 days before the psiloflora ceremony and 3 days after the ceremony:
Psychedelics such as LSD, MDMA, Ketamine and all other mind-altering drugs
Weed or Marijuana
Amphetamines
Narcotics
Ephedra and other strong weight loss agents
Iboga/Ibogaine (stop it a month in advance)
Alcohol is also best avoided during the 7 days before and 3 days after the ceremony. Other types of drugs and addictive substances should also not be taken or used again.
Nutrition and diet
In the 3 days to 2 days after the psiloflora ceremony, you should avoid foods high in tyramine. This means the following foods:
Fruits: No limitation
Vegetables: No sauerkraut
Herbs: No licorice, St. John's wort and ginseng.
Meat: No raw, smoked or cheese-prepared meats and fish.
Sliced meats: None of all sliced meats are allowed
Dairy: No cheese, no unpasteurized milk
Seafood: No trassie
Notes: No limitation
Bread: No sourdough bread
Soy products: No tempeh, soy sauce (ketjap), fish sauce, Tamri and Worchestershire sauce
Drink: No herbal teas with St. John's wort and/or licorice.
Alcoholic beverages. No alcoholic beverages.
Yeast: No Marmite, Tartex, brewer's yeast, bread drink and maggi.
Ready-to-eat: All non-fresh meals are inadvisable. Even your own leftovers should be cooled quickly and made up within 24 hours.
Fermented products: None of the fermented products are allowed.
Candy: No licorice or products with licorice. Also, avoid sugars.
Eat as little processed food as possible and always go for the freshest produce. Preparing your own food from fresh produce is much healthier in several ways and will contribute to an overall improvement in your (mental) health.
On the day of the ceremony
Do not use 5HTP, valerian or other calming herbs on the day of the ceremony. Also do not consume caffeine or green tea. On the day of the ceremony, stay sober and do not eat. Do drink water regularly. Do not worry about cravings or hunger. After drinking the psilocybin tea, hunger will soon disappear.
Where is the psychedelic ceremony?
At home and on location
We are flexible when it comes to location as long as it is in the Netherlands. So we can perform our individual and small-scale ceremonies at your home, in a hotel or rented Airbnb where you choose who joins. At your own location is more advantageous in most cases, you will be in your own familiar and you will not have to travel after the trip. This can contribute to inner peace during the psychedelic trip.
Psychedelic Loft at Schiedam
U kunt ook gebruik maken van onze ruimte in Schiedam die speciaal is ingericht voor psychedelische sessies voor zelf samengestelde groepen tot maximaal 6 personen. De Psychedelic Loft te Schiedam (dichtbij Rotterdam) kan de ervaring ten goede doen en is vooral handig bij groepen vanaf 3 personen. Indien u gebruik maakt van de Psychedelic Loft te Schiedam kunt u blijven overnachten.
Read more about the Psychedelic Loft in Schiedam here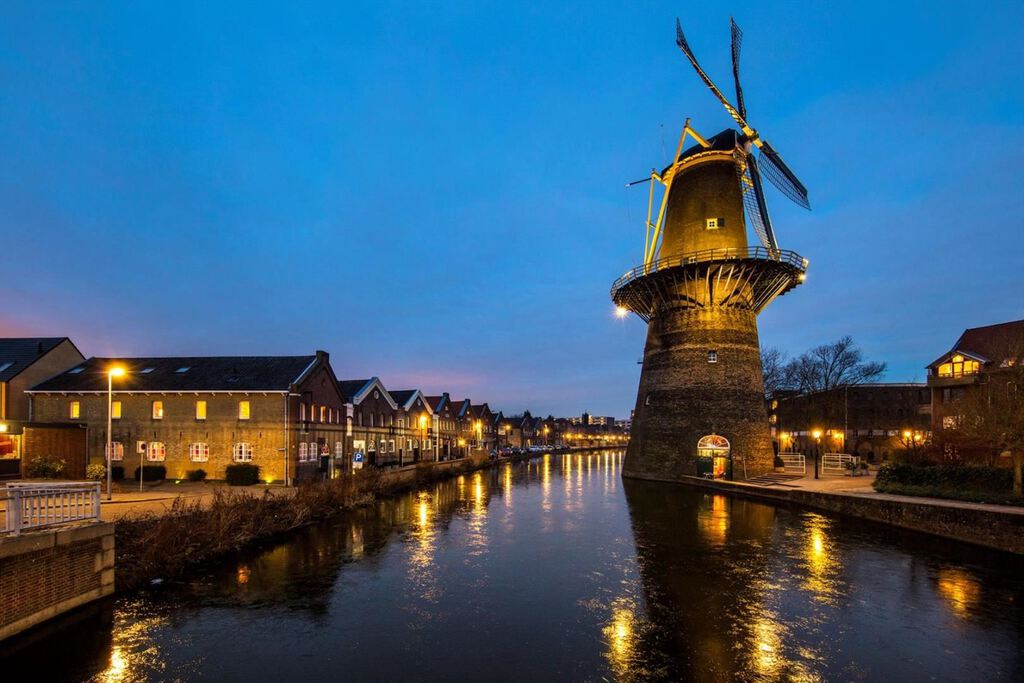 Starting the intake
All sessions with us start with the intake. Based on the intake, a recommendation is made regarding dosage and you are given more information on how to book a session.